World Blood Donor Day is celebrated around the world on 14 June.
The event serves to thank voluntary, unpaid blood donors for their life-saving gifts of blood and also to raise awareness of the need for regular blood donation.
The host country for World Blood Donor Day 2019 is Rwanda.
The theme for blood donor day 2019 is 'Safe blood for all'.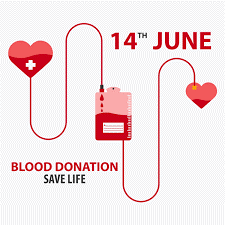 The 58th World Health Assembly designated World Blood Donor Day as an annual event to be held on June 14.
It was started in 2005.
The event is one of eight global public health campaigns led by the World Health Organisation along with World Health Day, World Tuberculosis Day, World Immunization Week, World Malaria Day, World No Tobacco Day, World Hepatitis Day, and World AIDS Day.