The International Albinism awareness day is observed worldwide on June 13.
It is observed to dispel myths about albinism, to reduce stigma, to create better awareness and to reduce violence against people with albinism.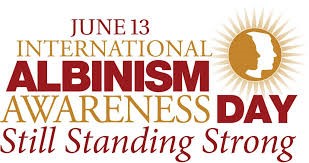 The day came into effect from the year 2015 by UN general assembly resolution to promote and protect the rights of people living with albinism.
This year's theme for the day is "Still Standing Strong".