Kodaikanal Wildlife Sanctuary
The Kodaikanal Wild life Sanctuary encompasses the forest portions of Dindigul and Theni Districts.
This sanctuary supports a large number of mammalian fauna (44 numbers).
It is home for threatened species including Nilgiri Langur, Nilgiri Marten, Brown Palm Civet and Nilgiri Tahr.
Ten bird species that are endemic to Western Ghats are reported from this sanctuary viz., Nilgiri Pipit, Grey Headed Bulbul, Blue Winged Parakeet, Nilgiri Wood Pigeon and Black and Rufous Flycatcher.

The reserve has a very diverse fish fauna including 8 species.
Butterfly fauna with rare species such as Spot Puffin, Herpetofauna assemblage is high here.
It also supports many endemic and rare species such as lizard species.
Kodaikanal Wild Life Sanctuary offers excellent opportunities for practicing restoration ecology particularly Shola Forest.
Gangaikondan Spotted Deer Sanctuary
Gangaikondan Spotted Deer Sanctuary is located at Gangaikondan Village in Tirunelveli District.
The Gangaikondan reserve forest is an important habitat for spotted deer.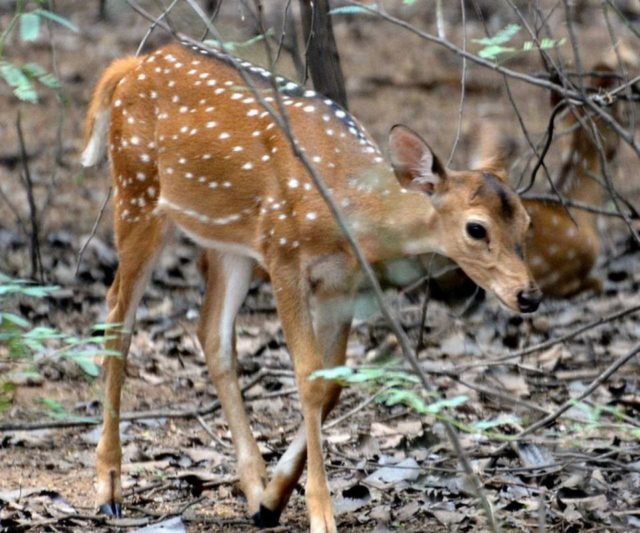 This is the southernmost habitat of spotted deer outside of the Western Ghats.
It is also a habitat for peafowls, mongoose, varied reptiles, avifauna.
Cauvery North Wildlife Sanctuary
The Cauvery North Wildlife Sanctuary is a protected area located in the Dharmapuri and Krishnagiri districts of Tamil Nadu.
Nellai Wildlife Sanctuary
The entire reserved forest areas of Tirunelveli Forest Division were declared as "Nellai wildlife Sanctuary".
It is the 15th Wildlife sanctuary of Tamil Nadu which was notified on 04 February 2015.
Bird Sanctuaries of Tamil Nadu
Tamil Nadu's deep roots to conservation of avifauna are well demonstrated by the presence of 15 well managed bird sanctuaries and two conservation reserves spread across the state.
Each of the bird sanctuary is unique in character with their varied water quality, fish population, floral and bird diversity and attract large number of resident and winter migratory birds.
The maximum number of heronries has been reported from Kanchipuram, Ramanathanpuram and Tirunelveli Districts with an overall presence of 12 active heronries.
This is followed by Kanyakumari districts with 9 nesting sites.
Tamil Nadu is the only state in India wherein all three Ibis species nests together.
Point Calimere and wetlands in Rameswaram and Kanyakumari are not only major stop over sites for water birds during their southward migration but also are wintering sites for portion of the migratory population.
In Tamil Nadu, ringing was carried out at Mandapam, Kaliveli Lake, Kodaikanal and Palni Hills.
The details of Bird Sanctuaries in Tamil Nadu are as follows:
Vedanthangal bird's sanctuary
Vedanthangal Bird Sanctuary is a protected area located in the Madurantakam taluk and the Kancheepuram District.
Vedanthangal is the oldest water bird sanctuary in the country.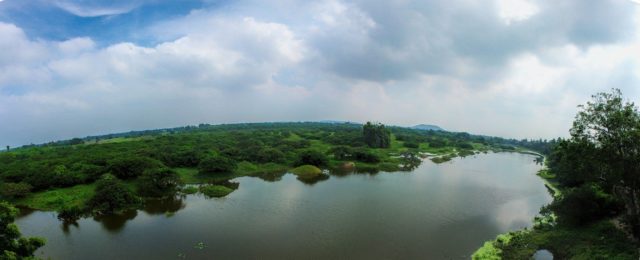 In 1936 the State Government officially recognized the lake as a sanctuary. In 1962 it was given the legal status of reserved forest under the Madras Forest Act.
More than 40,000 birds (including 26 rare species), from various parts of the world visit the sanctuary during the migratory season every year.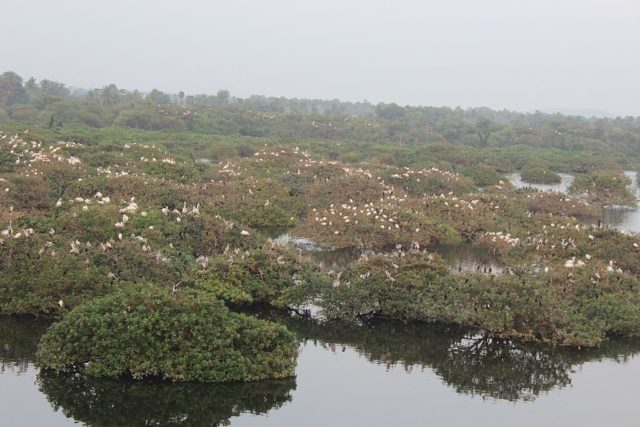 The migratory birds include:

Garganeys and teals from Canada
Snake birds and glossy ibises from Sri Lanka
Grey pelicans from Australia
Grey herons and open billed stork from Bangladesh
Painted storks from Siberia
Spoonbills from Burma and the spot-billed duck.
Karikili Bird Sanctuary
Karikili Bird Sanctuary is a protected area located in the Kancheepuram District.
Karikili Bird Sanctuary along with Vedanthangal Bird Sanctuary has been identified as one of the Important Bird Areas of Tamil Nadu.
Several water birds use Vedanthangal as a nesting site and Karikili as a foraging site.
Dry evergreen scrub and thorn forests characterize the vegetation here and the two rain-fed irrigation tanks of this sanctuary help with plant growth.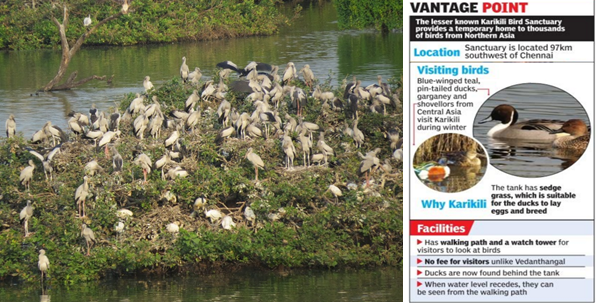 It is considered as place of ducks and waders.
This sanctuary is well-known for the cormorants. Egrets, Grey heron, Darter, spoonbill, White lbis, Night herons, little grebes and Grey pelican.
Vettangudi birds Sanctuary
Vettangudi Bird Sanctuary is a protected area, which is located near Thirupattur in the Sivaganga District.
This includes the periya kollukudi patti, chinna kollukudi patti, and vettangudi patti irrigation tanks.
The sanctuary was considered one of the safe and secured breeding habitats for nearly half a century for the more than 200 species of migratory birds.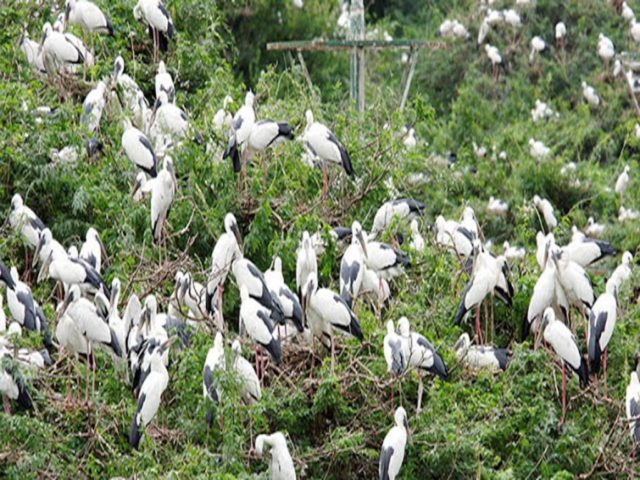 This area of small drainage basins attracts more than 8,000 winter migratory birds belonging to 217 species, mostly from European and North Asian countries.
It is a breeding habitat for grey herons, darters, spoonbills, white ibis, Asian openbill stork, and night herons.
It has also attracted indigenous endangered species including painted stork, grey heron, darter, little cormorant, little egret, intermediate egret, cattle egret, common teal, spot bills, pintail, and flamingos.
– – – – – – – – – – – – – – –